We Hold These Truths
We Hold These Truths
| 11.17.21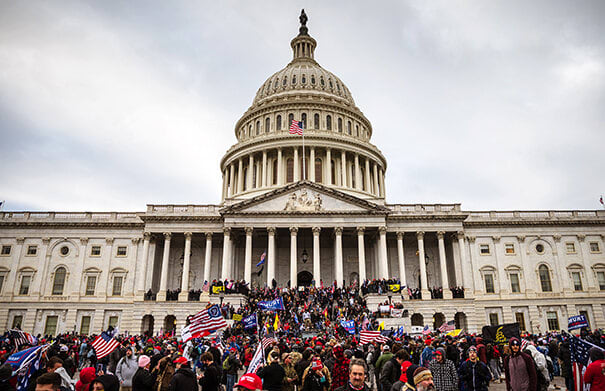 Is Disinformation a Threat to National Security?
Join us and take our poll
Disinformation is not a new problem, but it has become more prominent with the speed and reach of social media platforms. Widespread use of social media as a primary source of news has given those seeking to destabilize American National Security an opportunity to publicize false narratives and facts to weaken the US and its allies.
At the policymaking level, decision making is hinged on the ability of an individual to analyze the facts at hand and come to a rational conclusion about the best course of action on any given issue of US National Security. If policymakers' choices are based on disinformation narratives, then their decisions could be contrary to US interests.
At the public level, disinformation seeks to exacerbate partisan divides and erodes public faith in American institutions, thus threatening the core of American democracy. It must be addressed using society-wide solutions with the goal of training Americans to instinctively engage in a process to determine whether the information they are being exposed to is legitimate. Collective education on misinformation will result in information inoculation – a necessary element for modern American democracy which includes critical thinking skills and media literacy. Additionally, early education is important for increasing long-term societal resilience to disinformation.
Read about how gendered disinformation is a threat to national security HERE
Check out content moderation solutions from the Carnegie Endowment HERE