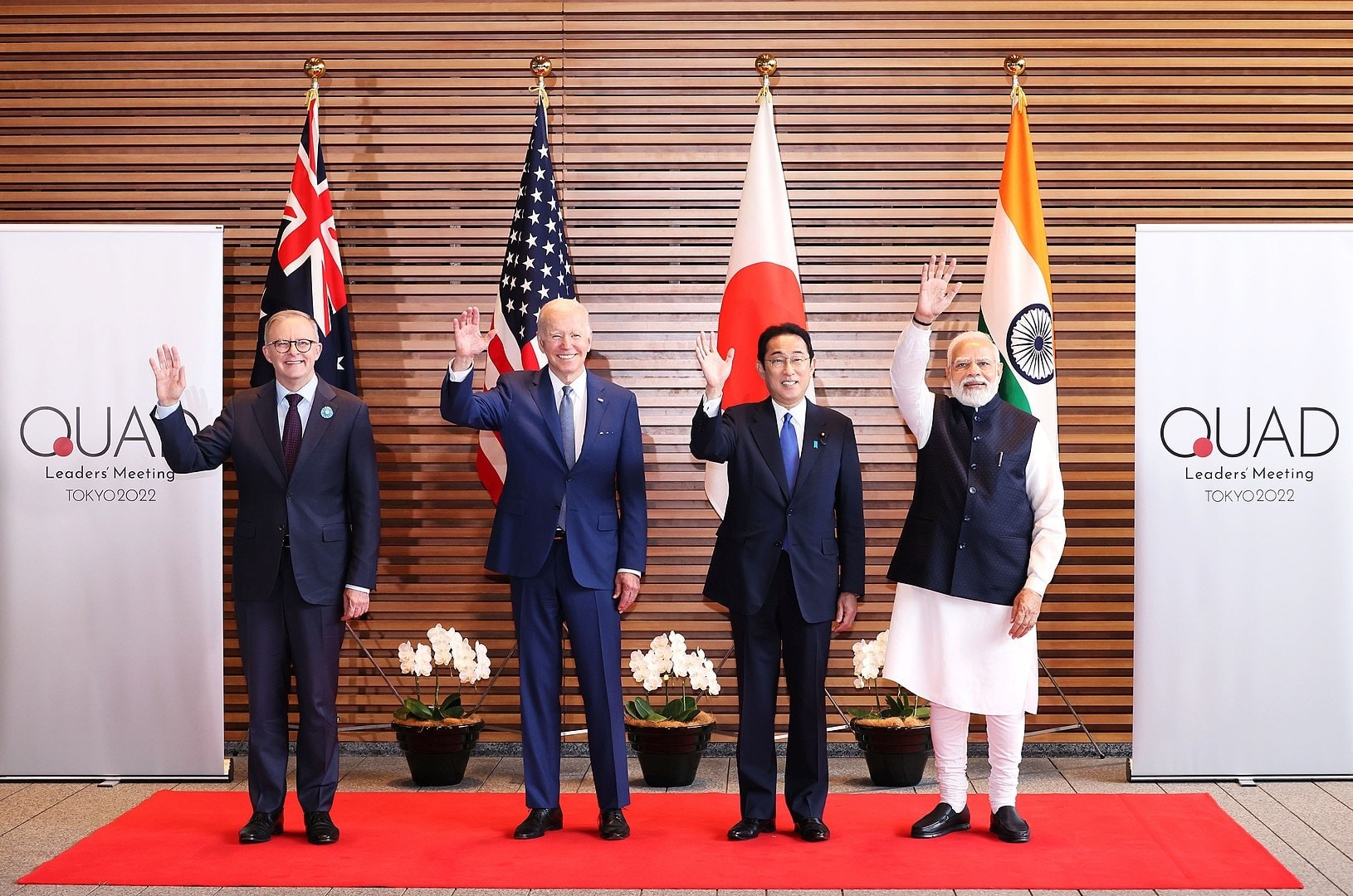 North Korea Tests 3 Ballistic Missiles, Chinese & Russian Bombers Drill Near Japan Amid Quad Summit
Are you concerned about provocations by China, Russia, and North Korea against the Quad?
What's the story?
North Korea test-launched three ballistic missiles on Wednesday when Chinese and Russian strategic bombers also flew near Japan in shows of force that appear to have been aimed at sending a message to a summit held by the Quadrilateral Security Dialogue (aka the Quad) that day. 

The Quad includes the U.S., Australia, India, and Japan. President Joe Biden was in attendance at the summit prior to returning to the White House.
North Korean Ballistic Missile Launches
North Korea's test launches included an intercontinental ballistic missile (ICBM) that could potentially reach the U.S. along with two shorter-range ballistic missiles.

The State Dept. released a 

statement

 on behalf of Secretary of State Antony Blinken, Japanese Foreign Minister Hayashi Yoshimasa, and South Korean Foreign Minister Park Jin, which said they "strongly condemn" the ballistic missile launches and added:
"

The United States, the ROK, and Japan express deep concern about the May 25 DPRK launches of an intercontinental ballistic missile and shorter-range ballistic missiles. The DPRK has significantly increased the pace and scale of its ballistic missile launches since September 2021. Each of these launches violated multiple UNSC resolutions and posed a grave threat to the region and the international community. We urge the DPRK to abide by its obligations under UNSC resolutions and immediately cease actions that violate international law, escalate tensions, destabilize the region, and endanger the peace and security of all nations."
Chinese & Russian Bomber Flights
What is the 'Quad'?
The Quadrilateral Security Dialogue (or Quad) is a strategic security dialogue between the U.S., Japan, India, and Australia. It's intended to serve as a diplomatic and military check against China's attempts to use its military and economic clout to exert influence over the Indo-Pacific region, particularly over the East and South China Sea regions in addition to Taiwan.

To that end, the armed forces of the Quad nations have conducted joint exercises on a number of occasions. China has accused the Quad of fomenting a "new Cold War" mentality and opposes the informal alliance, calling it an "Asian NATO."

The Quad has also held meetings in a "Quad Plus" format that included representatives from South Korea, New Zealand, and Vietnam. Canada, the United Kingdom, the European Union collectively, and some EU member states individually have also participated in discussions and training in the Indo-Pacific with the Quad nations. 

During Wednesday's summit, Quad leaders issued a 

statement to declare their "steadfast commitment to a free and open Indo-Pacific that is inclusive and resilient."

 They also announced a maritime surveillance initiative to better track dark fishing and shipping activities by Chinese vessels in which they turn off transponders to evade tracking and enter areas they're not permitted to.
---
— Eric Revell
(Photo Credit: 首相官邸 via Wikimedia & Japanese Prime Minister's Office / Creative Commons)