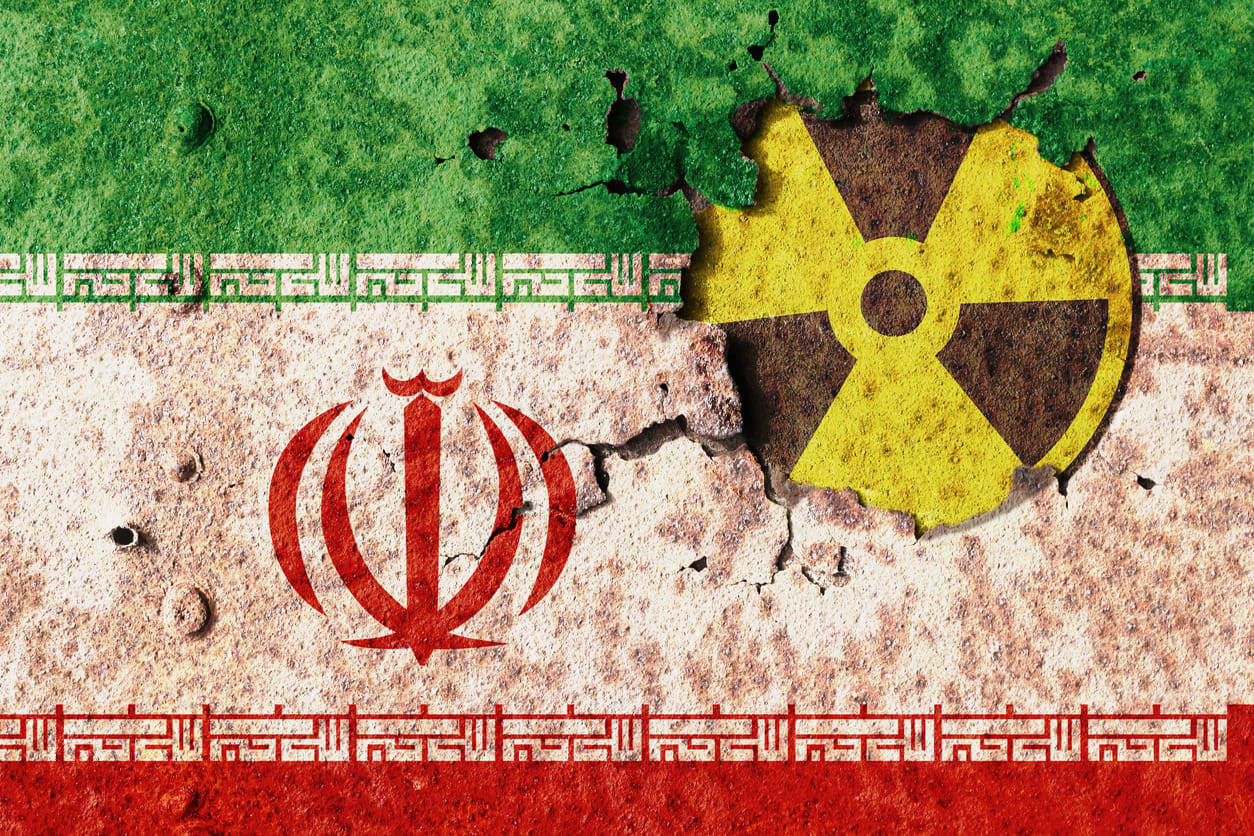 UN Nuclear Watchdog Rebukes Iran for Failing to Explain Undeclared Nuclear Activities
Do you support the IAEA resolution criticizing Iran for not disclosing all of its nuclear activities?
What's the story?
The nuclear watchdog for the United Nations passed a resolution on Wednesday that criticized Iran for failing to explain traces of uranium found at three undeclared sites. 

An overwhelming majority of the International Atomic Energy Agency's (IAEA) Board of Governors, which consists of 35 nations, voted to 

express "profound concern" about "insufficient substantive cooperation by Iran"

 with regard to its activities at the three undeclared sites. 

The resolution was drafted by the U.S., Britain, France, and Germany. It passed with the support of 30 nations while only two, China and Russia, opposed it. Three countries abstained, including India, Libya, and Pakistan.

Iran responded to the resolution on Thursday by telling the IAEA it would 

remove 27 cameras installed to monitor Iran's nuclear activities

 under the terms of the 2015 agreement known as the Joint Comprehensive Plan of Action (JCPOA).

IAEA Director General Rafael Grossi said that while another 40 cameras that pre-date the JCPOA are expected to remain operational, Iran's removal of the 27 post-JCPOA cameras creates a window of about three or four weeks where the IAEA will lose the ability to track some of Iran's most significant nuclear activities. He said that failing to restore those monitoring capabilities 

"would be a fatal blow" to reviving the JCPOA

. 

Several U.S. officials 

spoke anonymously to Reuters

 and said that the JCPOA could still be revived after that window passes, although it would require even greater disclosures and transparency by Iran. Secretary of State Antony Blinken said in a 

statement

:
"Unfortunately, Iran's initial response to the Board's action has not been to address the lack of cooperation that prompted a negative report from the IAEA Director General and such strong concern in the Board, but instead to threaten further nuclear provocations and further reductions of transparency. Such steps would be counterproductive and would further complicate our efforts to return to full implementation of the JCPOA. The only outcome of such a path will be a deepening nuclear crisis and further economic and political isolation for Iran."


Background
Iran reached an agreement with the U.S., China, France, Germany, Russia, and the United Kingdom in 2015 to limit its enrichment of nuclear materials in exchange for those nations lifting economic sanctions.
The sanctions were reimposed by then-President Donald Trump in 2018, who pulled the U.S. out of the JCPOA over Iran's failure to indefinitely limit its nuclear program and halt its development of ballistic missiles that could carry nuclear warheads. 
In early 2020, Iran was accused by Britain, France, and Germany of breaching its commitments under the JCPOA, and the three NATO members reiterated their concern with Iran's continued enrichment in January 2021.
Since the U.S. withdrawal from the JCPOA, Iran has increased its enrichment of uranium above the 3.67% cap and has resumed enriching uranium at 20% purity. 
Uranium that has been enriched to 20% has some research uses, but can also undergo further enrichment to reach 90% purity, weapons-grade quality, in a relatively quick timeframe.
Iran contends that its nuclear program is for civilian energy and research purposes, and has said that it won't return to compliance with the JCPOA until the U.S. moves to "abolish all sanctions" against it. Those demands include removing the Iranian Revolutionary Guard Corps (IRGC) as a designated foreign terrorist organization.
RELATED READING
— Eric Revell
(Photo Credit: iStock.com / grynold)