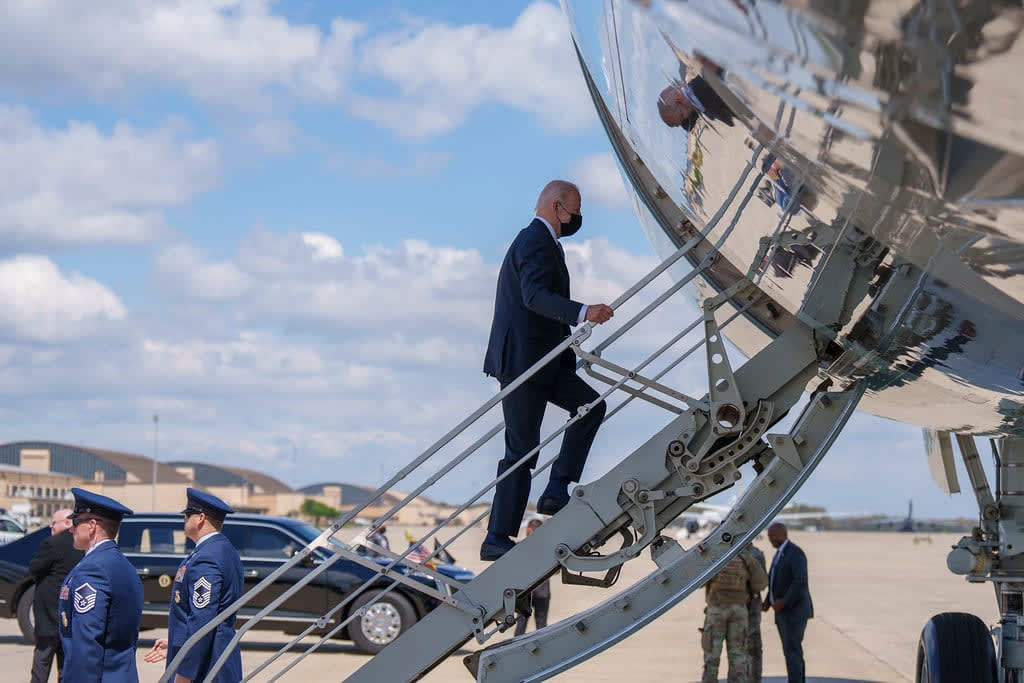 President Biden Plans Middle East Trip Amid High Energy Prices, Iran Tensions
How do you feel about Biden's upcoming Middle East trip?
What's the story?
The White House announced that President Joe Biden is planning to travel to the Middle East for four days in July with visits scheduled for Israel, the West Bank, and Saudi Arabia. 

The president's trip comes amid soaring energy prices and rising tensions in the region over Iran's nuclear program. The trip represents an effort to reassure allies in the region and also repair the U.S. relationship with Saudi Arabia, which has been frayed due to human rights concerns and the energy crisis.  

Biden said in 2019 during the presidential campaign that he would put human rights at the center of his foreign policy and pledged to make the Saudis "pay the price" for killing journalist Jamal Khashoggi and "make them in fact the pariah that they are."

During the upcoming trip, Biden is expected to meet with Saudi King Salman Bin Abdulaziz Al-Saud and his team, which includes Crown Prince Mohammed bin Salman. The crown prince, who is often referred to as MBS, is the de facto leader of the country and intelligence reports found that he was responsible for ordering Khashoggi's killing in Turkey. It's unclear whether Biden will bring up Khashoggi's murder during the meeting.

Biden is expected to also discuss the United Nations-led truce in Yemen, which was extended for 60 days on June 2nd; along with 

threats posed by Iran to countries in the Middle East

 and the status of efforts to curtail its nuclear program.

With U.S. gasoline prices soaring over the past year and remaining near 

record highs

, Biden may also reiterate his 

calls

 for Saudi Arabia and the Organization of the Petroleum Exporting Countries (OPEC) it's a member of to 

increase oil production

.

Prior to Biden's visit to Saudi Arabia, he's scheduled to visit Israel to discuss 

security cooperation

 with leaders and the country's efforts to build stronger relationships with Arab countries in the region. It's possible that some sort of formal agreement similar to the 

Abraham Accords

 or a more modest trade deal could be announced between Israel and Saudi Arabia in close proximity to the president's trip. 

Following the visit to Israel, an administration official said that Biden will 

travel to the West Bank

 to "consult with the Palestinian Authority and to reiterate his strong support for a two-state solution, with equal measures of security, freedom, and opportunity for the Palestinian people." 

The West Bank is where a Palestinian-American reporter named Shireen Abu Akleh was recently killed while covering an Israeli military operation near a refugee camp, which prompted the Biden administration to call for the Palestinian Authority and Israel to conduct a "thorough, transparent, and impartial investigation in the circumstances of her killing".
---
— Eric Revell
(Photo Credit: White House photo by Adam Schultz via Flickr / Creative Commons)