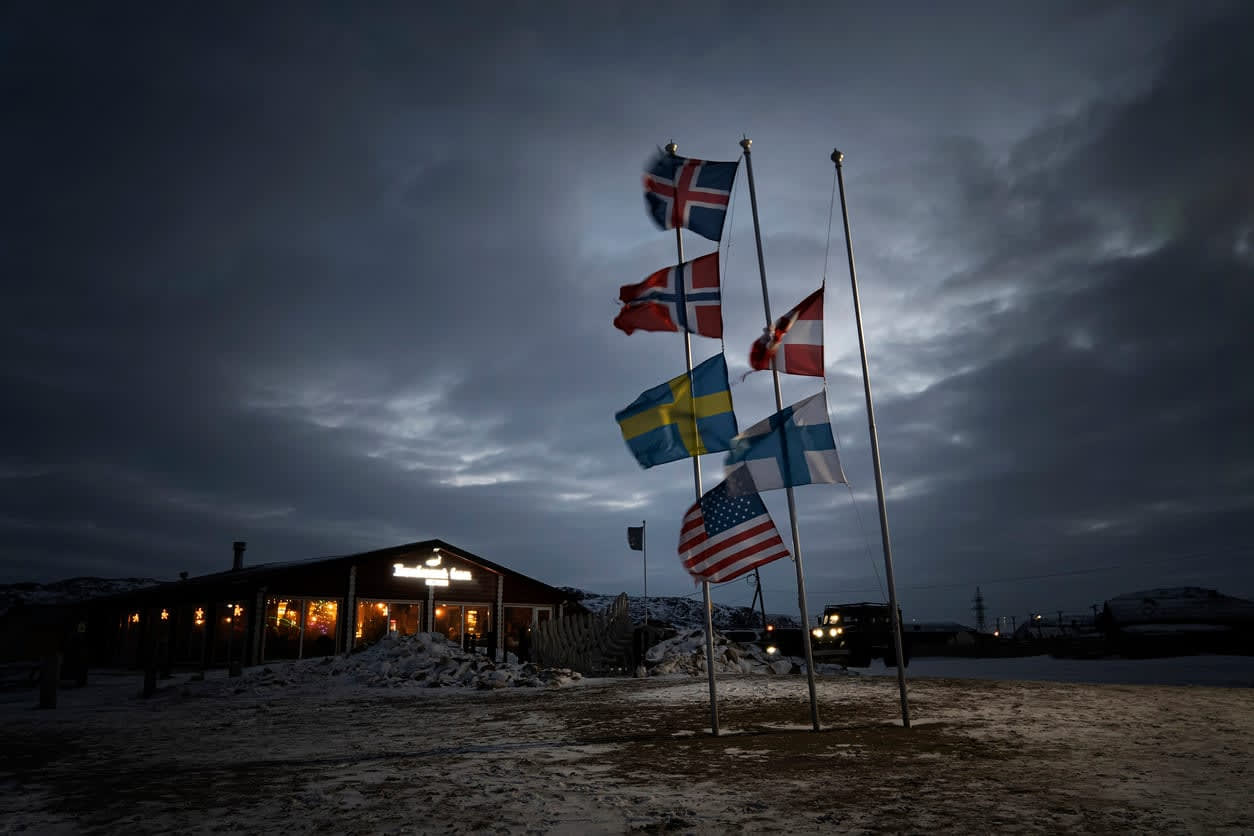 NATO Officially Invites Finland & Sweden to Join Alliance After Deal Struck With Turkey
Do you support or oppose Finland and Sweden joining NATO?
What's the story?
The North Atlantic Treaty Organization (NATO) on Wednesday officially invited Finland and Sweden to join the alliance during the annual NATO Summit in Madrid, Spain. 

NATO's formal invitation for Finland and Sweden to join comes after the two Nordic countries reached an agreement to assuage concerns raised by Turkey. Turkish President Tayyip Erdogan previously 

threatened to effectively veto the countries' bids to join NATO

 unless they provide assurances on counterterrorism efforts, particularly as they relate to Kurdish separatist groups like the PKK.

NATO Secretary-General Jens Stoltenberg said at a 

press conference

:
"I am pleased to announce that we now have an agreement that paves the way for Finland and Sweden to join NATO. Turkey, Finland, and Sweden have signed a memorandum that addresses Turkey's concerns, including around arms exports and the fight against terrorism. No ally has suffered more brutal terrorist attacks than Turkey, including from the terrorist group PKK. The governments of Turkey, Finland, and Sweden have agreed to enhance their cooperation on counterterrorism. As NATO allies, Finland and Sweden commit to fully support Turkey against threats to its national security. This includes further amending their domestic legislation, cracking down on PKK activities, and entering into an agreement with Turkey on extradition."
Finnish President Sauli Niinsto said in a 

statement

:
"

Our joint memorandum underscores the commitment of Finland, Sweden and Türkiye to extend their full support against threats to each other's security. Us becoming NATO Allies will further strengthen this commitment. Over the past weeks, Türkiye has raised its concerns over the threat of terrorism. Finland has constantly taken these concerns seriously. Finland condemns terrorism in all its forms and manifestations. As a NATO member, Finland will commit fully to the counterterrorism documents and policies of NATO. As we enhance our cooperation on counterterrorism, arms exports, and extraditions, Finland naturally continues to operate according to its national legislation."
Finland and Sweden were officially non-aligned between the West and Russia for decades despite being NATO partners in many security initiatives. The countries opted to use NATO's "open door" policy to join the alliance following Russia's invasion of Ukraine.

Russian President Vladimir Putin said he doesn't have the same problems with Finland and Sweden joining NATO that he does with Ukraine's potential membership. However, Putin warned that 

Russia "will respond in kind"

 to threats if military contingents and infrastructure are deployed in those countries given their proximity to Russia.

With NATO's formal invitation now extended, the formal accession process will begin and all 30 members of the alliance will go through their internal ratification processes to admit Finland and Sweden as members which are now expected to be a formality. Given their long history as NATO partners, the militaries of 

Finland

 and 

Sweden

 already meet NATO standards and have a high degree of interoperability with members of the alliance.
How do countries join NATO?
NATO has gone through eight rounds of enlargement since its formation, growing from 12 founding member states in 1949 to its current 30 members. Applicant countries must adhere to the principles of "democracy, individual liberty, and the rule of law", in addition to being able to contribute to the security of the alliance. At this time, only European countries may apply to join.

NATO members must unanimously agree to invite any new country into the alliance. Once invited, applicant countries receive a membership action plan with steps to take to join the alliance. Then an accession protocol to the North Atlantic Treaty must be signed unanimously by NATO members to allow the country to join the alliance. 

The accession process may require ratification by a member country's legislative body, as is the case in the U.S. where a two-thirds majority vote is required in the Senate to ratify the change to the treaty. Once all NATO countries have completed their ratification processes, the applicant country can formally join.
RELATED READING
---
— Eric Revell
(Photo Credit: iStock.com / Diy13)