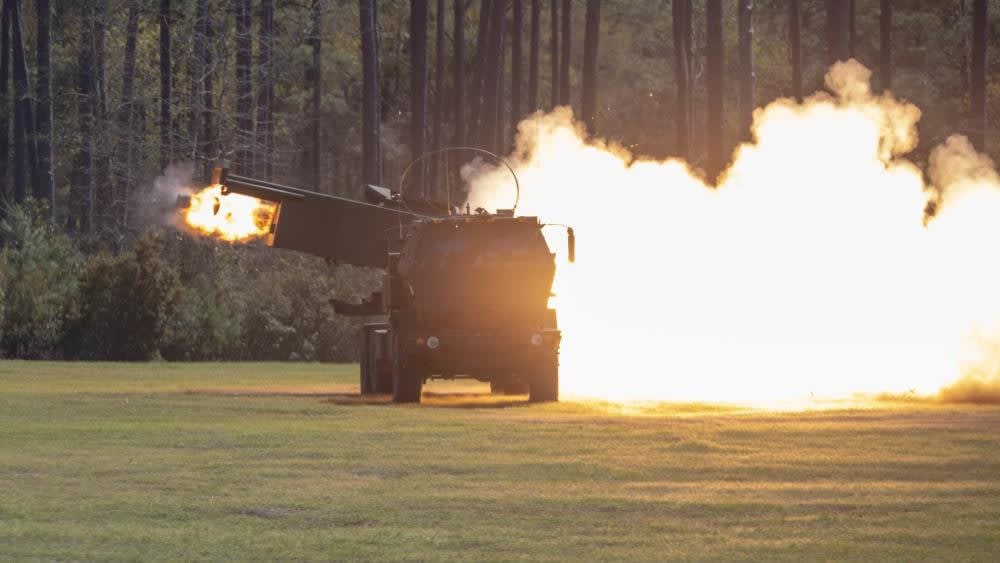 U.S. Announces $820M in Additional Military Aid for Ukraine, Including Long-Range Artillery & Air Defense
Are you in favor of the new aid package for Ukraine?
What's the story?
The U.S. on Friday announced a new $820 million package in military aid for Ukraine as the fighting continues amid Russia's offensive in the eastern Donbas region and Ukrainian forces seek to take back its territory in the south and east. 

The new package includes more advanced air defense systems and long-range guided artillery. Secretary of State Antony Blinken said in a 

statement

:
"Ukrainians continue to face a brutality highlighted once again this week by an attack that struck a shopping mall filled with civilians. They continue to fight for their country, and the United States continues to stand by them and their just cause. As the United States prepares to commemorate our independence, we remain committed to the independence, security, sovereignty, and territorial integrity of Ukraine."
What's in the package?
The 

new $820 million package

 includes $770 million in funding for military aid under the Ukraine Security Assistance Initiative (USAI) and $50 million under the presidential drawdown authority (PDA) from Dept. of Defense inventories and stockpiles. 
The USAI funding will fund:
Two National Advanced Surface-to-Air Missile Systems (NASAMS), which is a ground-based short- to medium-range air defense system jointly developed by companies from Norway (Kongsberg) and the U.S. (Raytheon). It can defend against drones, cruise missiles, helicopters, and aircraft. The U.S. will buy the NASAMS for Ukraine and help provide training for Ukrainian operators. 

Up to 150,000 rounds of 155mm artillery ammunition. Prior tranches of military aid from the U.S., NATO, and other allies have provided Ukraine with 155mm howitzers (both towed and self-propelled) that have longer ranges (up to 25 miles) than most Russian artillery and can utilize GPS-guided precision munitions, which have been provided previously and may be in the latest tranche. Ukraine is depleting what remains of its Soviet-era 152mm artillery ammunition, so it has to switch over to NATO standard 155mm systems that will allow its forces to access the stockpiles needed to support various artillery missions called in. 

Four additional counter-battery artillery radars, which are used by Ukrainian forces to detect the firing locations of Russian artillery units bombarding Ukrainian positions and then promptly returning fire.
The PDA funding will provide:
Additional ammunition for the M142 High Mobility Artillery Rocket Systems (HIMARS) that have been provided to Ukraine under prior tranches of military aid. Depending on the type of Guided Multiple Launch Rocket System (GMLRS) munition used, these systems have ranges of up to 43 miles or 80 miles and can operate beyond the range of Russian counter-battery artillery fire, meaning the primary threat they face is aircraft.

HIMARS has 

reportedly been used to significant effect by Ukraine

 in 

targeting Russian command posts

, 

ammunition and fuel depots

, and other targets.
RELATED READING
---
— Eric Revell
(Photo Credit: U.S. Marine Corps photo by Lance Cpl. Megan Ozaki via DVIDSHUB / Public Domain)