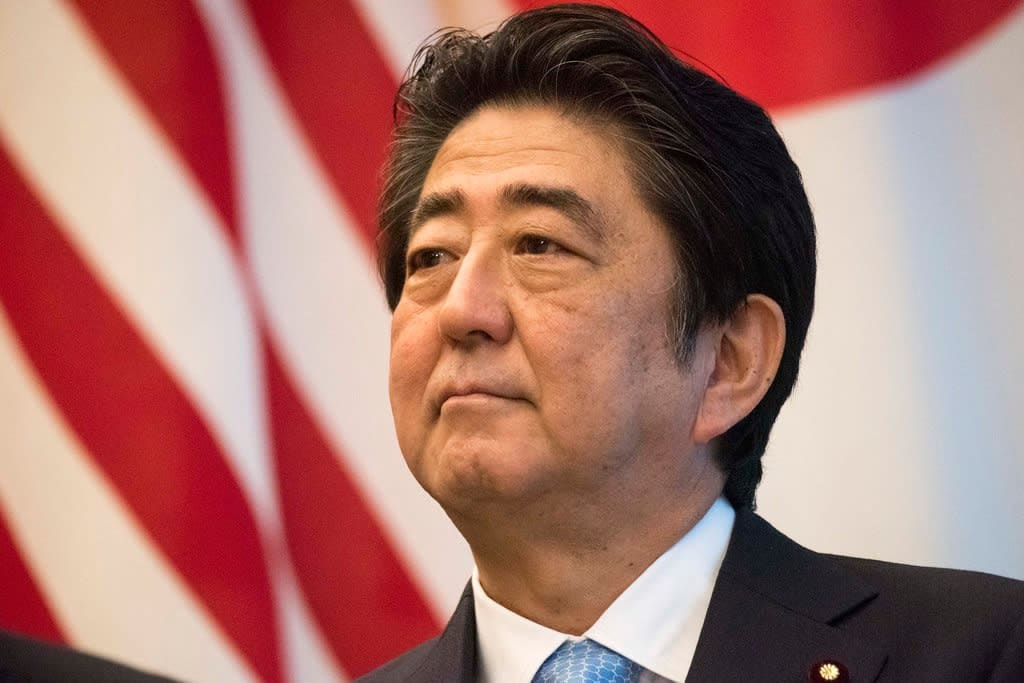 Former Japanese Prime Minister Shinzo Abe Assassinated During Campaign Speech
Join us and make your voice heard!
What's the story?
Former Prime Minister of Japan Shinzo Abe was 

assassinated on Friday while giving a campaign speech

 in the western prefecture of Nara by a lone gunman.

The gunman used a 

homemade double-barrelled firearm

 apparently assembled using pipe, tape, wood, and electrical components. The 41-year-old man fired two shots at Abe from behind ― the first missed and prompted Abe's security detail to try to shield him using their briefcases, but the second mortally wounded Abe in the chest and neck after he turned around to face his attacker. The gunman was immediately apprehended on the scene.

Despite his prompt evacuation to a hospital via helicopter and treatment with multiple blood transfusions, Abe succumbed to his wounds and was pronounced dead Friday at the age of 67. 

Current Prime Minister Fumio Kishida, who is from Abe's Liberal Democratic Party (which is Japan's largest conservative party), fought back tears during an 

emotional speech

 in which he said of Abe:
"I was desperately praying for him to survive but unfortunately that prayer was not answered, and we now face this sad news. I have no words. I would like to express my deep condolences… In the midst of an election, which is the root of democracy, this dastardly event took place. I would like to use the harshest words to condemn this unforgivable act."
Shinzo Abe's legacy
Abe was the longest-serving prime minister in Japanese history, as he was in office from September 2006 to September 2007, and served a second term from December 2012 to September 2020. He stepped down in 2007 due to complications from ulcerative colitis and mounted a surprise comeback, then resigned as prime minister again due to the chronic illness in 2020.

Despite stepping down as prime minister, Abe continued to serve in Japan's House of Representatives and led the largest faction of the Liberal Democratic Party, which has held governing coalition majorities in Japan's legislature ― known as the National Diet ― since he started his second stint as prime minister.

Abe's contributions in terms of 

foreign policy were substantial and visionary

. He was the originator of the phrase "free and open Indo-Pacific" which has been widely adopted by the U.S., Australia, South Korea, India, and other like-minded countries in that vast and consequential region. Its intent has become an 

integral part of America's Indo-Pacific strategy

 and the phrase itself is used with regularity by U.S. policymakers 

across

 the 

political spectrum

.

Abe can also be considered the godfather of what has become known as "the Quad" ― a strategic security dialogue between Japan, the U.S., India, and Australia that aims to serve as a diplomatic and military bulwark against China's efforts to exert influence over the Indo-Pacific region. The Quad 

evolved out of Abe's calls for a "security diamond"

 between those countries.

During his time in office, Abe was a steadfast proponent of the 

alliance between the U.S. and Japan as the cornerstone of stability in the Pacific

. He pushed for reforms to Japan's Constitution to allow his country's self-defense forces to modernize and more actively counteract the threats Japan faces from China's belligerence in the region and North Korea's nuclear threats.

Abe also 

advocated for Taiwan's freedom and continued self-governance as a democracy in the face of China's threat of forcible reunification

, and his party continues to emphasize the vital importance of Taiwan's stability to Japan's national security. Earlier this year, he 

urged the U.S. to depart from its policy of "strategic ambiguity" regarding America's intent (or lack thereof) to defend Taiwan

 from invasion and instead move to explicitly guarantee Taiwan's security. Abe also sought to support Taiwan economically, even 

posing for a picture with Taiwanese pineapples after China imposed an import ban

.

Abe's leadership also played an important role in shoring up Japan's economic vitality through his promotion of free trade, reversal of the damaging deflation the country faced, shoring up Japan's social security systems, and 

economic inclusion of women through his "womenomics" policy

. He also helped 

accelerate reconstruction in the wake of the Great East Japan Earthquake

.
---
— Eric Revell
(Photo Credit: DOD photo by U.S. Navy Petty Officer 1st Class Dominique Pineiro via Chairman of the Joint Chiefs of Staff Flickr / Public Domain)