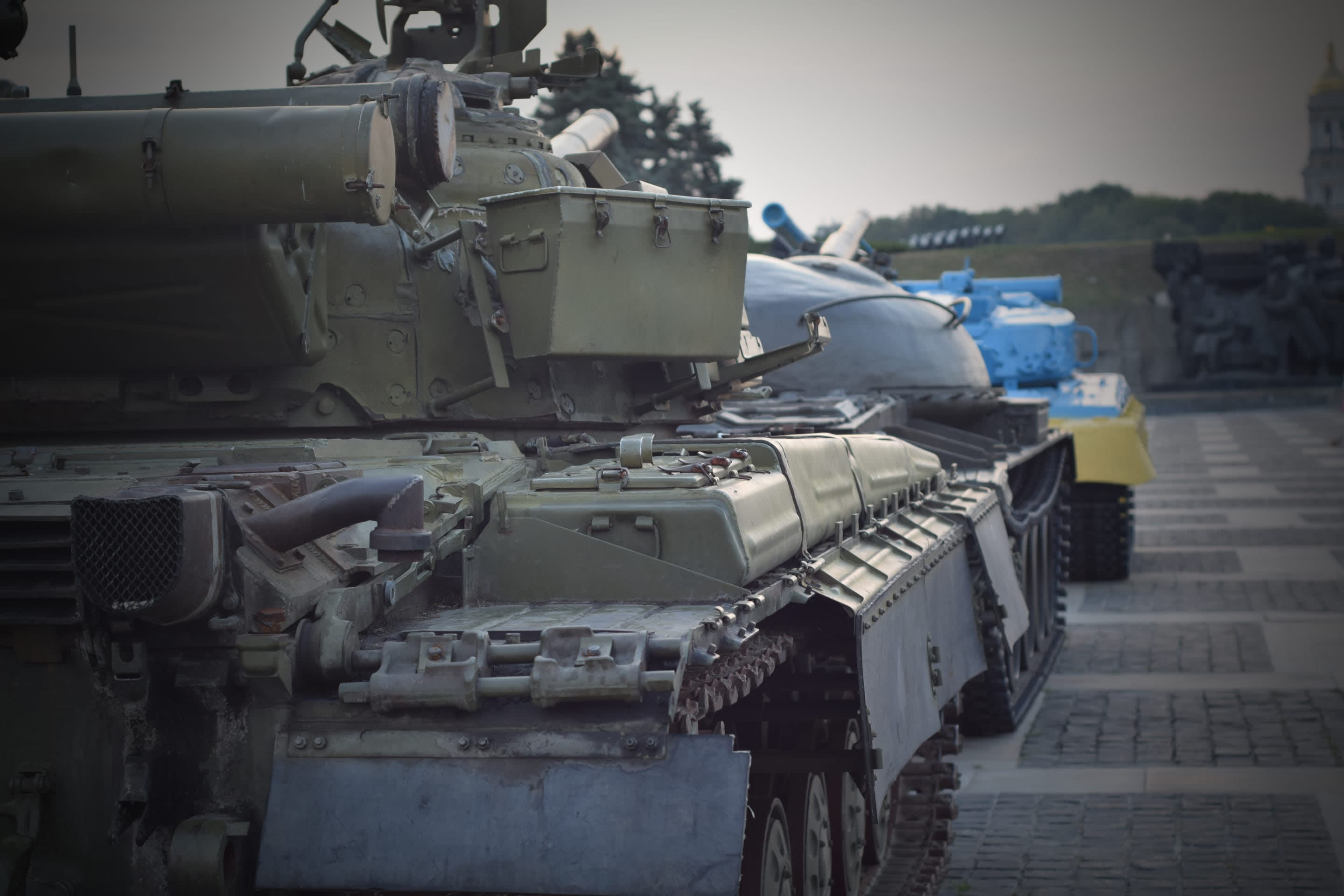 After Months of Hesitation, U.S. And Germany Agree to Send Battle Tanks to Ukraine
Do you think the U.S. should be doing more or less to aid Ukraine?
What's the story?
The U.S. announced it will send battle tanks to Ukraine, following in Germany's footsteps, to support the nation's fight against Russia's attacks. 
Germany made it clear that it would only send its Leopard 2 tanks if the U.S. sent its powerful M1 Abrams tanks, which the American government agreed to do. Germany will also allow other European countries to send German-made tanks to the battleground. 
Ukraine has been lobbying the Western allies for months to send military equipment and finally reached a successful deal with Germany and the U.S. 
President of Ukraine Volodymyr Zelensky called this agreement "an important step on the path to victory." He continued:
"Today the free world is united as never before for a common goal - liberation of Ukraine." 
"These tanks are further evidence of our enduring, unflagging commitment to Ukraine and our confidence in the skill of Ukrainian forces."
Chancellor Olaf Scholz of Germany said: 
"We're talking about very effective weapons systems here, and it's proper that we never provide those weapons systems alone, but always in close cooperation."


What's next?
Germany's first Leopard could take months to arrive, and the U.S.'s Abrams even longer. Additionally, Ukrainian troops still need to be trained to use this heavy machinery.
The U.S. agreed to send 31 tanks, and Germany agreed to 14, but Ukraine says it needs hundreds of these powerful weapons to defeat Russian forces. While the allies' tanks are far less than what Ukraine needs, their decision to send materials opens the door for a dozen other European countries to provide their own weaponry. 
Military experts say that additional resources from other allies could help Ukraine defeat Russian forces successfully.  


Support from the allies
NATO allies applauded the U.S. and Germany's announcements. 
Jens Stoltenberg, NATO's secretary general, said: 
"At a critical moment in Russia's war, these can help Ukraine to defend itself, win and prevail as an independent nation."
Similarly, Prime Minister Rishi Sunak of Britain said that Germany made the right choice. Mateusz Marawiecki, Poland's prime minister, called Germany's delivery of Leopards a big step. Marawiecki proclaimed:
"Together we are stronger…We will not stand idly by and watch Ukraine bleed to death. Ukraine and Europe will win this war…"


Russia's response
Russia condemned the agreement and promised to destroy any tanks sent to Ukraine. Russia's German ambassador, Sergey Yuryevitch Nechayev, stated that Ukrainian allies made an "extremely dangerous decision" by agreeing to send weapons, which will "[take] the conflict to a new level of confrontation."
Biden responded, saying that the tanks would not escalate the situation. He continued: 
"There is no offensive threat to Russia. If Russian troops return to Russia, where they belong, this war would be over today." 
Additionally, Berlin has been accused of abandoning a "historical responsibility to Russia," which was a significant reason for Germany's hesitation to send tanks to Ukraine.  
Do you think the U.S. should be doing more or less to aid Ukraine?
 —Jamie Epstein 
(Photo credit: Flickr/andrewserd)