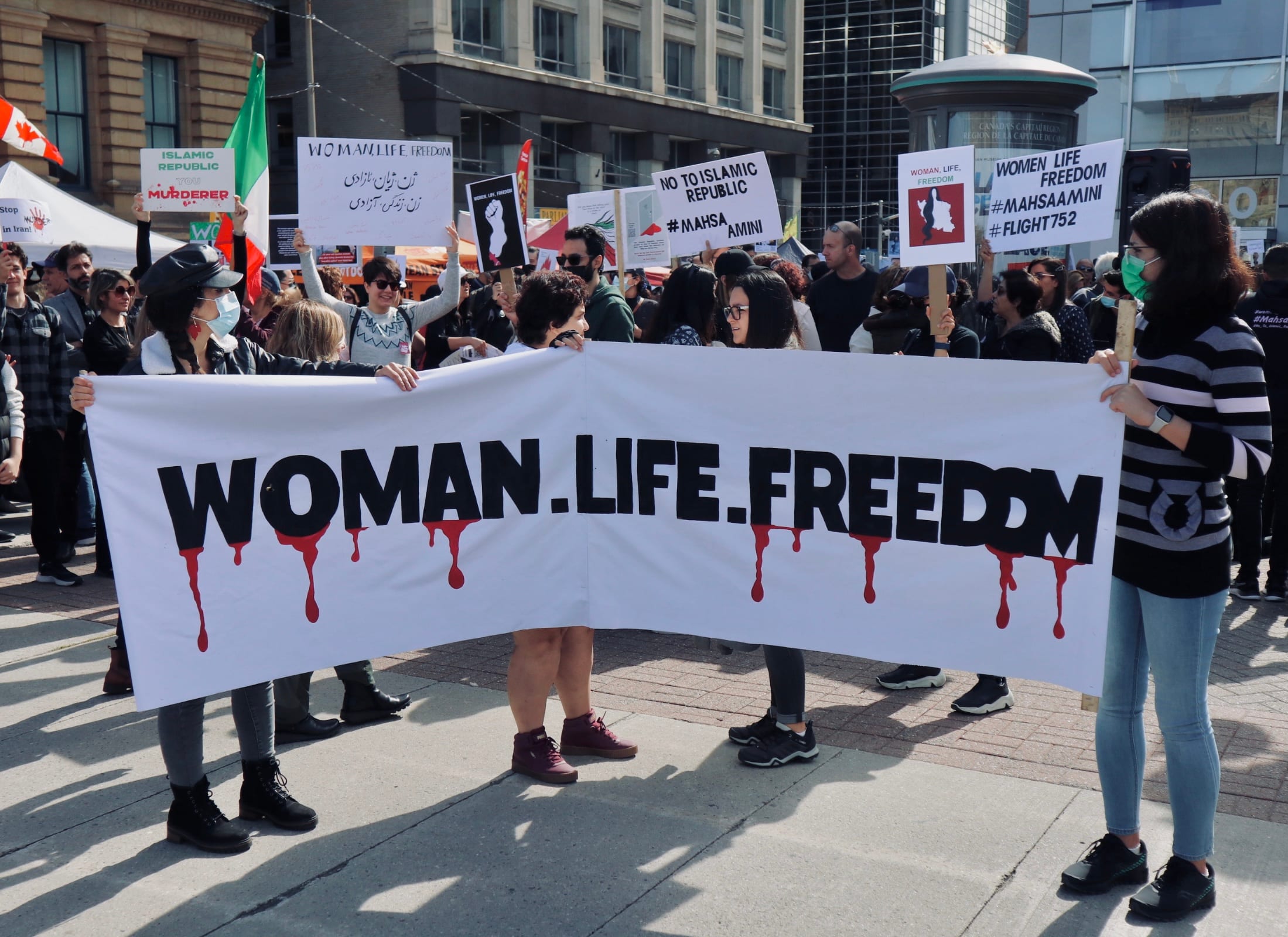 Female Education Under Attack as 1,000 Schoolgirls Poisoned in Iran
What should the U.S. be doing to help?
Tragedy in Iran
Over the past three months, more than 1,000 schoolgirls in Iran have been hospitalized with respiratory symptoms in a series of suspected poisonings. The attacks are becoming more frequent and international outrage is growing. 
The first incident was reported last Nov. in the city of Qom, south of Tehran.
This weekend indicated an apparent escalation of the attacks, with seven hundred suspected poisonings in the southeastern Khuzestan province. Saturday was the worst day yet, with incidents reported at dozens of schools and social media images captured showing multiple girls being transported to hospitals.
Most girls reported the same symptoms, including respiratory difficulties, nausea, dizziness, and fatigue.
What's the background of the attacks?
On Sept. 13, 22-year-old Jina "Mahsa" Amini was arrested by Iran's morality police for "improperly" wearing her hijab and died in custody three days later. Following Amini's death, protests engulfed Iran against the oppressive regime and human rights violations.
Girls and women are at the forefront of the protests and activism, as many are taking off their hijabs and rallying around the message of "women, life, freedom."
Who is to blame?
"[T]he poisoning of students of Qom was intentional and caused by available chemical compounds. Some people wanted all schools to be closed, especially girls' schools."
Iran's President Ebrahim Raisi has blamed the poisonings on Tehran's enemies. Raisi said:
"This is a security project to cause chaos in the country whereby the enemy seeks to instill fear and insecurity among parents and students."
"[D]uring field investigations by the relevant bodies, suspicious samples have been found, which are being examined at laboratories in order to identify the causes of complications in students."
Is Pirouz the cheetah connected to the poisonings?
The recent death of the last surviving Asiatic cheetah cub born in captivity, Pirouz, and the ongoing Iranian conservation efforts, have added a new layer of grief for protestors and activists.
Pirouz became a symbol of oppression by the Islamic Republic after its inclusion in Shervin Hajipour's song "For..", the unofficial anthem of the "Woman, Life, Freedom" protest movement.
Social media users drew connections between the death of Pirouz and the schoolgirl poisonings. One user wrote:
"[P]oisoned schoolchildren, now a poisoned cheetah. Iran's #Pirouz - One of the last remaining Asiatic cheetahs in the world needs specialist care that the Islamic regime is not providing."
Human rights in jeopardy
"[P]ut an end to misogynistic fanatics once and for all."
"We're very concerned about these allegations that girls are being deliberately targeted under what appear to be mysterious circumstances."
"We want those investigations to be thorough and complete, and we want them to be transparent. Little girls going to school should only have to worry about learning. They shouldn't have to worry about their own physical safety, but we just don't know enough right now."
"How can the Biden administration expect Iran's regime to conduct a 'transparent' investigation into the chemical attacks? How did the Mahsa Amini 'investigation' pan out?" 
What should the U.S. be doing to help Iranian girls and women? Tell your reps what you think.
—Emma Kansiz
(Photo credit: Flickr/Taymaz Valley)