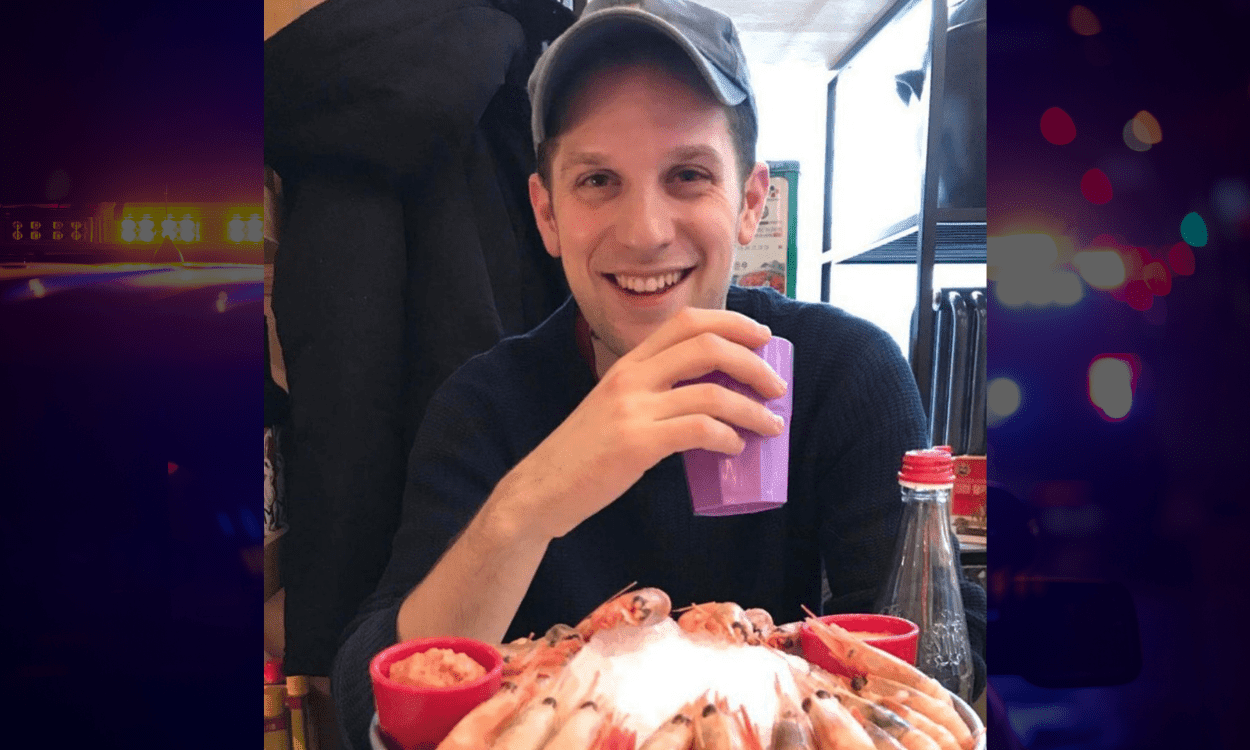 U.S. Reporter Detained in Russia, Accused of Espionage
Should the U.S. and Russia do another prisoner swap?
Espionage charges
U.S. citizen and reporter for the Wall Street Journal, Evan Gershkovich, has been detained on espionage charges in Russia. 
Russian security services alleged that Gershkovich was trying to obtain classified information "about the activities of one of the enterprises of the Russian military industrial complex" during a trip to Ekaterinburg.
Local media reported that a Russian court ordered him to be held in pre-trial detention until at least May 29. If Gershkovich is charged with espionage, he could face up to 20 years in prison. 
The journalist has lived in Moscow for six years and worked for the Moscow Times and Agence France-Presse before the Wall Street Journal. Russia's Federal Security Service (FSB) claimed he was "acting on instructions from the American side."
Gershkovich is the first U.S. reporter to be accused of espionage in Russia since the end of the cold war. The hope of his release may rely on a prisoner swap, just like the swap of Russia's Viktor Bout, an arms dealer nicknamed the Merchant of Death, for U.S. basketball play Brittney Griner. 
What they're saying
Maria Zakharova, a spokesperson for Russia's foreign ministry, said Gershkovich was using his journalistic accreditation as a cover for other illegal activities.
"What the Wall Street Journal employee was doing in Ekaterinburg had nothing to do with journalism."
Gershokovich's friends and colleagues said the accusations were ridiculous. His employer said:
"The Wall Street Journal vehemently denies the allegations from the FSB and seeks the immediate release of our trusted and dedicated reporter, Evan Gershkovich. We stand in solidarity with Evan and his family."
"In the strongest possible terms, we condemn the Kremlin's continued attempts to intimidate, repress, and punish journalists and civil society voices."
Blinken repeated the government's "strong warnings about the danger posed to U.S. citizens" in Russia and urged them to leave the country immediately. 
Ivan Pavlov, Russia's leading defense lawyer in espionage cases, believes Gershkovich was arrested as a negotiation tactic. He said: 
"It's clear that they've taken a hostage. They've chosen a well-known journalist from an authoritative media outlet. The idea is to have an ace up their sleeve for negotiations."
Reporting in Russia
Since President Vladimir Putin launched the Russian invasion of Ukraine, reporting from inside Russia has been challenging and dangerous. Many journalists have left the country for this reason. 
Russia introduced restrictive media, reporting, and information laws amid the war. Dozens of journalists have been blacklisted, barred from entry, and stripped of their accreditations. 
The Wall Street Journal is one of the small handful of Western media outlets that continue to report in Moscow.
Should the U.S. and Russia do another prisoner swap?
-Jamie Epstein